At SlimVision Weight Loss & Laser Center we are sensitive to our patients' needs, and know how frustrating it can be to try to lose weight. The most effective and rapid way to lose weight safely is to consult with a physician. In doing so, patients can achieve success with a prescribed weight loss plan. We can help to end your cycle of disappointment. Because you and our doctors will work together, creating a prescribed plan that's tailored just for you, you'll be more than satisfied with results that you can actually see happening! Other weight loss programs (or diets) that you may have tried might have just "flopped", or produced little success. With our prescribed weight loss planning, you can safely lose of an average of 10 pounds in as little as a month's time – and be encouraged to keep going, to reach your desired weight loss goals.
Only your physician can offer the latest proven medical weight loss options available to you. These options are safe and medically proven to be the most effective to achieve your initial desire to lose weight and your long-term goal to maintain the results. All other non-physician weight loss services state in their literature:
"before starting any weight loss program please consult your physician".
Doing this is of great importance. The truth about weight loss is that there are many options available to you and in most cases these various plans will allow you to effectively lose weight. However, most people fail in their attempts to lose weight, or to lose weight permanently, and many people put their health at risk by not fully understanding the repercussions of the "diet" they've selected. What may be a good weight loss alternative for other individuals could be medically contra-indicated for what you need when initiating a weight loss plan.
---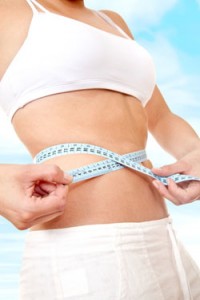 Dr. Doney is formally trained to understand various weight loss options that are healthy for you – as an individual – and that are based upon your personal goals, medical history, nutritional habits, and your metabolism. By understanding your needs from a medical and personal goal perspective, at SlimVision we will create a customized, individualized program for you that will give you the results you expect without the need for special food supplements, pre-packaged meals, or other gimmicks that other non-physician plans offer.