SlimVision Weight Loss & Laser Center
SlimVision Weight Loss & Laser Center is an individually owned business by Jack R. Doney, M.D.. Complemented by a staff of experienced physicians, nurses and assistants. At the SlimVision, our physicians perform procedures full time at our center. SlimVision specializes in facial rejuvenation, total body aesthetics, and body shaping/weight loss through advanced technology.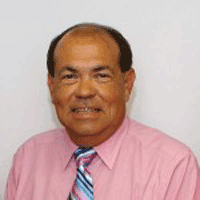 ---
Jack R. Doney, M.D.
Jack R. Doney, M.D. and Clinical Specialist, is the business director of SlimVision Weight Loss & Laser Center.
Amy Mercer, P.A.
Physician Associate Amy Mercer is a lifelong resident of Miami, OK. She obtained her associates degree from NEO A&M College in 2002. In 2004, she graduated from Oklahoma State University with a bachelor degree in Biomedical Sciences. She continued her education at the OU College of Medicine-University of Oklahoma Health Science Center where she graduated from the Physician Associates program. She has been practicing medicine since January of 2007.
Physician Associates are healthcare professionals trained to practice medicine. PAs are concerned with preventing and treating human illness and injury by providing a broad range of healthcare services that were traditionally performed by a physician. PAs conduct physical exams, diagnose and treat illnesses, order and interpret tests, prescribe medications, counsel on preventative health care and may assist in surgery. Physician Associates practice medicine as a team and exercise a scope of practice similar to their collaborating physician. The PA profession was first proposed in 1961 during a healthcare shortage. It was based off the curriculum of the fast-track training of medical doctors during WWII. The first graduating class of physician associates was in 1967 at Duke University. PA training is usually 3 years of full-time study after completion of a bachelor degree, for a total of 6-8 years of rigorous science based post secondary education. Many medical schools do not differentiate between PA students and MD/DO students in the content of their education, and their classes are often taken together, although PA students will take additional coursework in the evenings and summers to complete their programs in an accelerated fashion. According to the AAPA, there were an estimated 68,124 PAs in clinical practice as of January 2008. Money magazine, in conjunction with salary.com, listed the PA profession as the "fifth best job in America" in May 2006. Dr. Jack Doney, MD, is delighted Amy is a part of our team and trusts her to accompany him in providing the best care to our patients.
After graduating, Amy worked with a busy internal medicine doctor for 5 years. She became very experienced in treating many different complex disease processes and managing very ill geriatric patients with both medical and psychiatric illnesses. Although she loved her patients, the stress of treating such difficult patients with incurable illnesses took a toll on her. In November of 2010, she decided it was time for a change and joined Slimvision and Doney Medical. She loves being able to continue seeing some family practice patients but also getting to do fun aesthetic procedures as well. She loves her job because she loves to help patients look and feel as great as they can!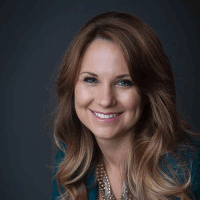 Facial Rejuvenation & Body Aesthetics
We utilize state of the art, flagship equipment and lasers from i-Lipo Ultra and Fotona Laser Systems. Jack R. Doney, M.D. personally performs every procedure and is assisted by a staff of experienced licensed professionals. The rest of our nursing and medical staff are friendly, knowledgeable and have all received most of the procedures we offer in our center. Jack R. Doney, M.D. also performs all the injectable techniques like Botox and Fillers.